Hello to all online TTRPG fans! We are excited to introduce you to the exciting new content we have added to the Let's Role platform for the month of March.
As part of this month's Play Pass, we've included additions that will appeal to all players, regardless of their game setting. First, we've added a set of Tombstone Dice that will give you a mystical touch to your adventures. These special dice have a unique appearance and will add a dose of mystery to your games.
Second, we've included a contemporary detective adventure that will test your detective skills: "The Killing of Mr. Blough". With a compelling storyline and interesting challenges, you'll have fun while developing your observation skills and intuition.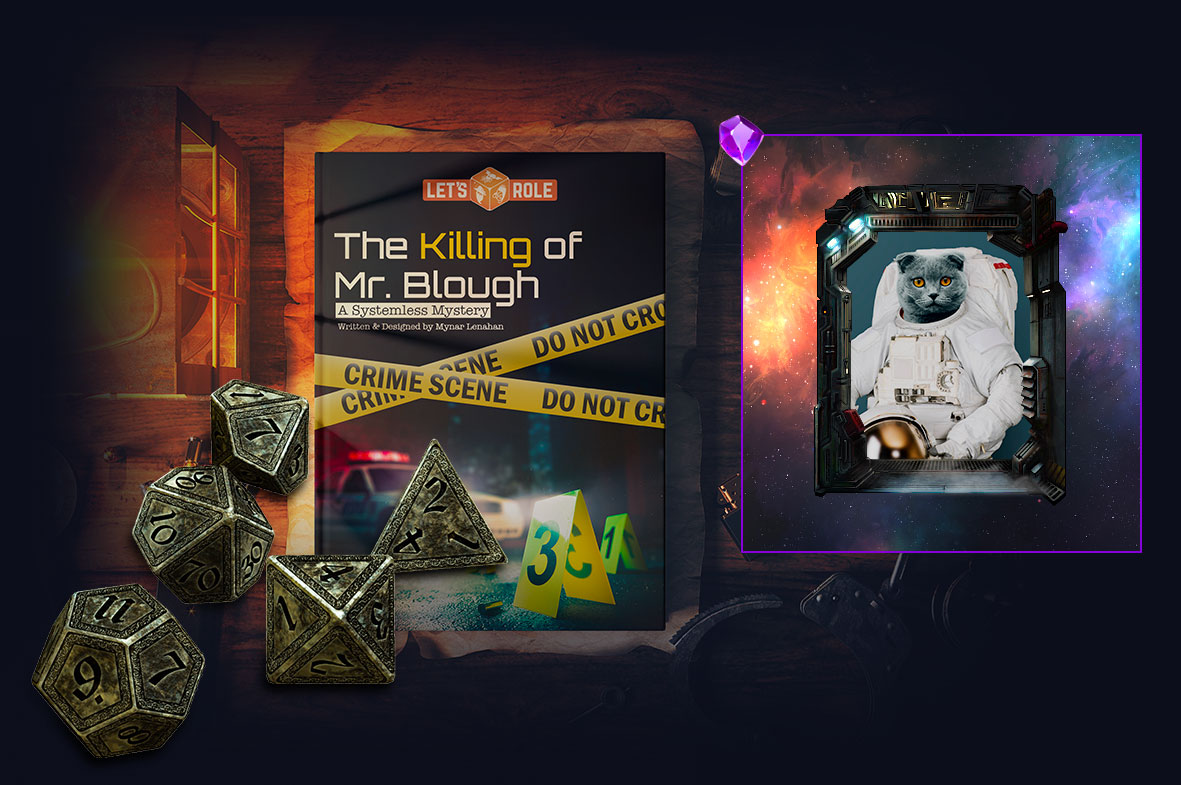 Finally, for Adventurer subscribers, we've added an animated "safety lock" avatar frame that will enhance your games. This unique frame will give your character a sophisticated and professional appearance, allowing him to make a strong impression during your adventures.
And that's not all! We have also included a special promotion in our store for all Play Pass holders. Enjoy up to 15% discount on our wide selection of products to complete your gaming experience.
To make your gaming experience even better, we are in the process of improving the monitoring of our servers. We apologize in advance for any downtime caused, but rest assured that we will make every effort to have this work done in the afternoon to minimize its impact on your gaming nights.
We hope you enjoy the new content as much as we do. Stay tuned for more updates and new features coming to Let's Role. Thank you for trusting us with your online TTRPG adventures!