How do character sheet skins work?
Character sheet skins allow you to change the entire appearance of your character sheets.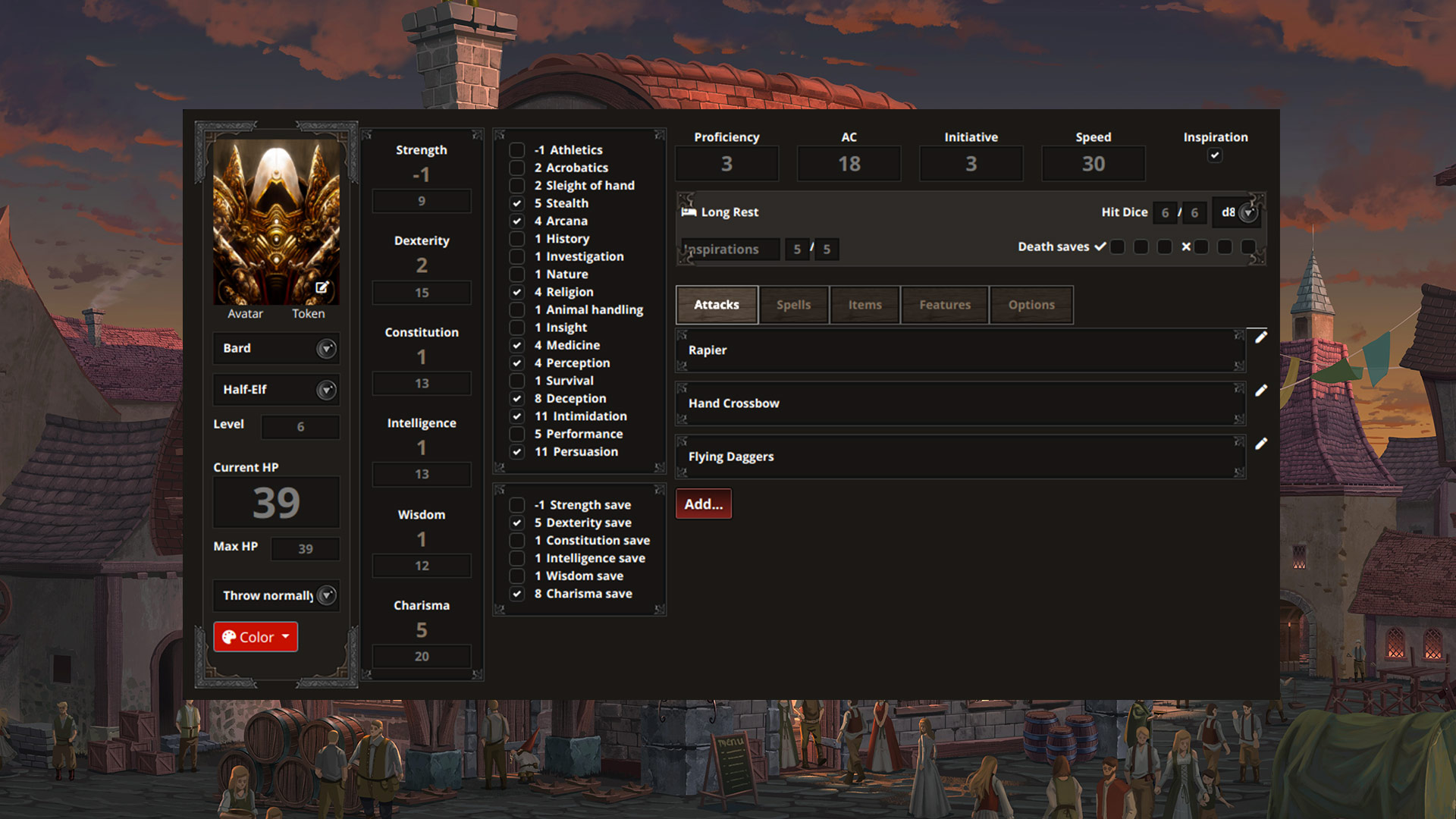 Thanks to the unique way the system builder works, skins are able to adapt to all the systems you use.
You can change the skin of your sheet:
from the website: go to your character (My characters in the main menu), then click on Skin. You will be able to choose the skin of the sheet from a drop-down list.
in game: open your character sheet by clicking on your avatar, then click on the little icon to choose your skin. It will be changed immediately.
With a Play Pass subscription, you can share your sheet skins with your friends! All players at your tables will be able to use your skins on their characters.